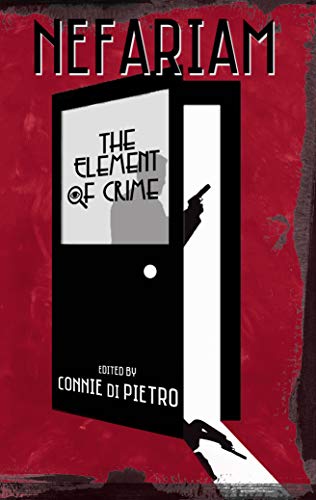 Nefariam: The Element of Crime
Dark shadows, savagery, and style come together as 21 genre authors present their personal spin on the perfect crime.
With the help of a ghostly harp, a heart-sick young man brings justice to his lost love in BONE DEEP. A desperate woman needs the help for a gentleman thief to plot the perfect murder…her own, in PROPRIETARY MEASURES. In THE LAST ROLL OF THE DICE, an aging veteran takes the law into his own hands to try and protect his beloved neighbourhood. First appearances can be deceiving, even to a trained investigator, as seen in THE CASE OF THE HIGH-HEELED SNOWBIRDS. The Righteous, the Rogues, and the Wronged all have their stories to tell.
Welcome to NEFARIAM: THE ELEMENT OF CRIME.