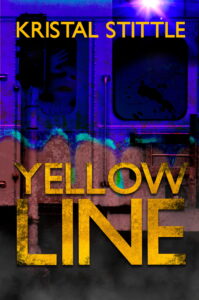 Yellow Line
Jodie is a recent college grad who's finally lined up an interview for a job in her field, not knowing that she's never going to make it there.
While riding the subway to get downtown, a mysterious blue substance falls from the sky, encasing the train car and trapping everyone inside. As if this wasn't bad enough, it doesn't take long for the passengers to realize that amongst them is a killer.
​Whatever you do…
Don't touch the Blue.